1 tag
person: what's your favorite season?
me: probably season 5
person:
me:
person:
me:
person:
me: oh you meant like winter or summer okay my bad
Anonymous asked: are you going to the beatles: the lost concert" movie when it comes out next month?
thexfeels: What if, just as Castle and Beckett are about to kiss, Beckett gets stung by a bee and infected with an alien virus?
"If you know someone who's depressed, please resolve never to ask them why...."
– Stephen Fry (via thechocolatebrigade)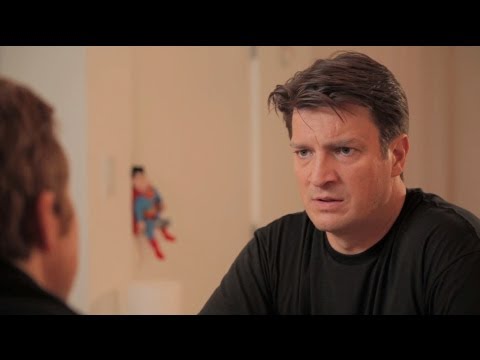 8 tags
I can't believe I'm doing this, but...
I don't do reviews. I joined tumblr mostly because I'm a bit of a loony fangirl who loves to reblog, squee over fandom (mainly Castle) and just hang out at the fringes, you know. I'm totally uncool, have some kind of genetic predisposition to not use text speak/net speak/ whatever abbreviations or contractions are in use. So, inspite of all this unworthiness of my being online at...
"Grammar is the difference between knowing your shit and knowing you're shit."
– My flammable roommate's fabulous writing professor (via commodore-sparklebutt)
"For what it's worth: it's never too late to be whoever you want to be. I hope..."
– F. Scott Fitzgerald (via demycrawley)
5 tags
Things we need The Finder to find:
brenchcoats: Brennan's sunglasses. The engagement ring Booth threw in the water. The letter Brennan wrote to Booth when she and Hodgins were buried in her car. Dr Goodman. Bitchy additions: Parker Booth's independent thought process - who proposes to women on the behest of their shrinks???! Brennan's kickassness (yep, that's a legit word)  Cam's ob/gyn boyfriend...
I, Malcolm
tashjade: I came across a book recently titled "Serenity Found : More Unauthorized Essays on Joss Whedon's Firefly Universe" by Jane Espenson. It included an essay by Nathan. I thought I would share it with you all.   Read More
4 tags
To all the Castle haters,
Reblog if you make up stories in your head of your...
swiss-castle-fans: OMG! I thought I was the only one! It's totally healthy. I promise….Unabashed fangirls rule!
Protect The Internet →
Words to live by
"My decision, for now, is to watch TV with my friend." - Troy Barnes.
6 tags
So, apparently even Sheldon Cooper was up to his ears with all that talk about cuddling and second base, but Temperance Brennan has regressed to being a rational robot who occasionally has hormonal outbursts at creepy crime scenes, and is being taught how to be human all over again by the warm, cuddly, and oh yeah, always right, humans surrounding her. Hello, Nell! Why haven't the Bones PTB...
4 tags
My knowledge of Bones S6 is completely non-existent because I was sulking about Hannah, and The Doctor in the Photo just about made me bawl right along with Brennan. Need to rectify this gap in show canon before the season première.
5 tags
I came across this pic and it looks so much like a place Rick Castle would take Kate Beckett to…and then insist on watching Jaws on a humongous flatscreen in there.